Custom Homes Drafting and Design
Custom Homes Drafting and Design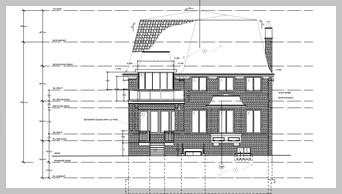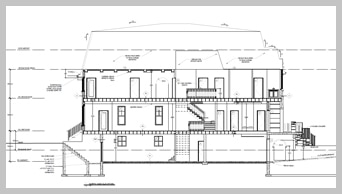 Call today for your free estimate (647) 478-9292
or call +1 (855) 561-4392

The process of building a custom home consists of several important steps.  First, you need to find the right team to help you achieve your goals.  Second, you need a design.  Some people have a design in mind while others need help gathering their ideas. Be prepared for the fact that even if you have a very detailed design already planned, you may need to make adjustments for practical issues such as the requirements of the OBC (Ontario Building Code).
Most new home designs start with an appointment to lay out the scope of the project, and to discuss your goals, wants, needs and design ideas.  Based on this, we will prepare a few layout options for you to choose from.  Once you have chosen a layout that best suits your needs, we will create a set of preliminary drawings.  You will once again have a chance to see and revise the design if necessary.  Once the design has been confirmed and approved, a final set of drawings will be created.
This final set of drawings includes the architectural, grading, mechanical and structural plans that are necessary for a permit application.
You have the option to take this set of drawings and proceed with the application process, or, you can choose to have Acadia Drafting apply for a building permit on your behalf.
If necessary, Acadia Drafting can also work with your contractor to provide a full set of construction drawings for their use.
All plans and drawings by Acadia Drafting are completed according to the Ontario Building Code (OBC) and stamped by an Architect and/or Engineer based on project requirements.