Interior Renovations
Interior Renovations Drawings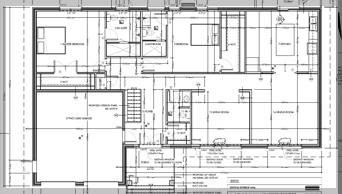 -basement finishing
-secondary unit
-layout change
-raising ceiling
-removal of load bearing walls
-open concept conversion
-new plumbing / HVAC / mechanical
Call today for your free estimate (647) 478-9292
or call +1 (855) 561-4392

There are many types of interior renovations that can be done in an existing home.  For example, you may want to finish your basement or turn it into a legal rental income suite.   You may want to remove a load bearing wall to make your home more open concept.  You may want to turn your century home's cellar into a proper basement.
For any of these changes, you will need to start with a free home assessment.  This will give everyone a better idea of what the scope of the project will be and what type of drawings and services will be required.
Once the home assessment is done and we have taken all the necessary measurements (this may require more than one visit to your home), we will prepare a set of drawings for a permit application.  This set includes a site plan, floor plans, elevations and details as required by the scope of your project.
You have the option to take this set of drawings and proceed with the application process, or, you can choose to have Acadia Drafting apply for a building permit on your behalf.
If necessary, Acadia Drafting can also work with your contractor to provide a full set of construction drawings for their use.
All plans and drawings by Acadia Drafting are completed according to the Ontario Building Code (OBC) and stamped by a BCIN professional and/or Engineer based on project requirements.