About Us
So you or your company need drafts. You want to draw up plans, or create shop drawings, but you don't employ a CAD technician. Or you have a one-time project that requires software you're not experienced with. We can help. We give you the opportunity to have your own drafts person without adding people to your staff. You call us and we provide you with the right specialist to complete your project. You get personalized service, on-time delivery and exceptional results.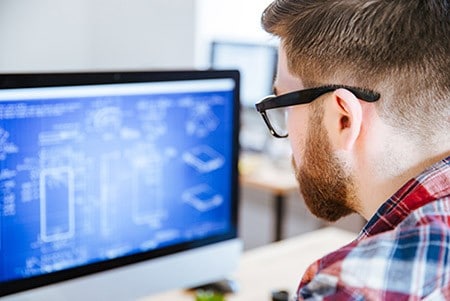 We are ACADIA drafting, your one-stop source for all your drafting and CAD needs. We do architectural, working, presentation and shop drawings for any type of industry or trade. We are a team of experienced drafters who work with AutoCAD, Revit, SketchUp, 3Ds Max, or just plain old fashioned pencil and paper, depending on what your requirements are. All our drawings are done to code and client specifications – you tell us what you need and we make it happen.
Acadia Drafting can create drafts and drawings for all your CAD needs. Acadia works with:
Homeowners and residential renovations
Companies who need commercial or industrial plans
Manufacturers who need shop drawings or part details
Contact Acadia Drafting today.
Book your Free Consultation today!
TEL. (647) 478-9292
364 Supertest Road, Unit 204
Toronto, ON, M3J 2M2