Building Permits Toronto: How to Get a Building Permit Approved Faster
No matter what type of project you've started (a new home or a home renovation) you can expect the process to be strenuous and stressful, if you don't take the proper precautions. From not submitting the proper paperwork and drawings to working with the wrong contractors, your dream project can quickly take a wrong turn and become a disaster. One of the main hindrances to a smooth new house build, or a home renovation, is obtaining a building permit. This article will show you the top warning signs that your building permit will take longer than normal and how to avoid them.

Why Do You Need A Building Permit?

Building permits ensure that demolition, home construction and renovations adhere to local zoning bylaws and provincial codes. It gives you official permission to do the proposed changes. If you're carrying out a project without obtaining the necessary permits, the city can prevent you from continuing until you get one.

How To Get A Building Permit Faster In Toronto?

In order to show you how you can speed up the process of obtaining a building permit in Toronto, we'll have to tell you what you should never do. Here are some dos and don'ts to help you speed up the process of getting your residential building permit.

Don't Assume That You Need Only One Permit And Only One Set Of Drawings

The most common mistake that homeowners make is underestimating their project, or letting the experts they hire give them incomplete drawings. What does that mean? For example, a homeowner wants to add another floor to their home, so they go to an architect to provide them with the drawings. What they don't realize until it's too late is that the architect doesn't provide other drawings necessary for the building permit (electrical, plumbing, HVAC and so on). Now the homeowner has to go to multiple different specialists just to obtain drawings for that particular aspect of the project. Don't fall into this trap. Instead, always ask the professionals you want to hire whether they will provide you with a full set of drawings. Look for design specialists who do everything in house. This will save you a lot of time and money.

Do Ask Around For Assistance From Designers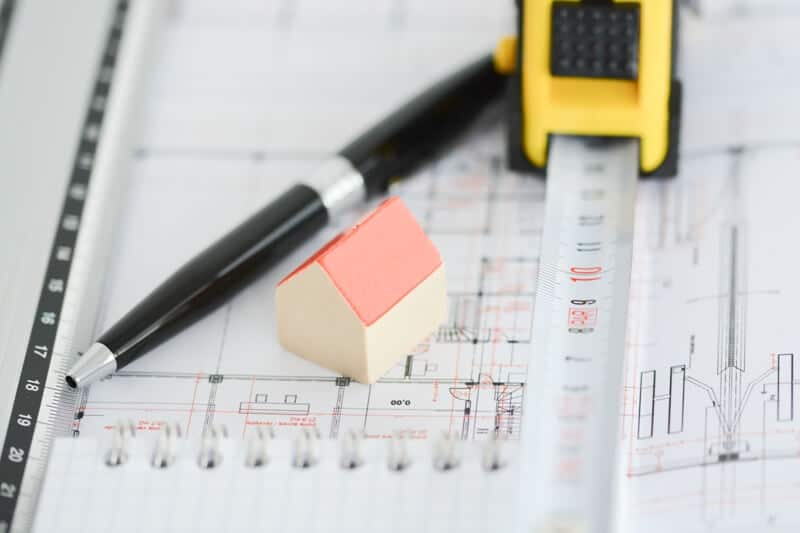 Many homeowners talk to contractors directly instead of design specialists first. This is a big mistake because:
There is no one to oversee whether the contractor is offering you the best value for your money, and no one to make sure it's done following the local zoning bylaws.
The contracts are very limiting. Let's say you've started constructing an addition but in the midst of the project, you realize that a tree is standing in the way, so you have to remove it. However, the contractor wants nothing to do with it as they only quoted you for building the addition, but not for the extra work and the permits you will have to apply for to remove the tree. Suddenly, all work stops and you can't go forward with your project. A design consultant will not only make sure the tree is taken into consideration from the beginning and include that in their quote, but they will also make sure that contractors don't skim on the quality of the materials they're using.
Don't Take Quotes Over The Phone

A well known fact when building your home is to never take quotes over the phone. No matter how trustworthy they seem, a true professional will only provide you with a quote upon inspecting the property and researching local laws. This is the only way to ensure all aspects of your project are covered. If a consultant gives you their quote without visiting the property, that's a red flag.

Do Obtain Accurate Quotes

Following what we've mentioned earlier, make sure to ask a lot of questions when looking for a design professional. Will you prepare all the drawings for my project? Will there be additional charges down the road? What materials will be used?
These are just some of the questions you need to ask, and more importantly, get on paper.

Don't Ask For The Impossible

It's simple, if you live in a low rise neighbourhood where all the houses can't have more than one floor, then adding a second floor is simply impossible. Sometimes, your project might not go exactly how you've envisioned it due to various factors (the size of the lot, zoning bylaws, position of the property and so on). If that's the case, stay reasonable and ask your design consultant for the next best solution. More often than not, they'll have a trick up their sleeve to achieve exactly what you've wanted.
At the end of the day, you can only make sure you've done everything in your power to ensure that there are no delays in processing your building permit by submitting accurate documentation. Once the drawings are submitted, your application is under way, and if it's incomplete, that will result in delays. It's as simple as that. We hope we've helped shed some light on the precautions you can do to minimize the waiting times. As with any other building project, the best thing you can do is find a design expert who will fully understand your vision and always work to your best interest.
At Acadia, we work as your representative, negotiating to your benefit with both contractors, inspectors and any other party that is essential to your project. With our rich industry experience and our knowledge of the zoning regulations in Toronto and the GTA, we help our clients get faster approval and quick turnaround times. Let our team at Acadia Drafting ensure your project goes smoothly, from beginning to end. Call +1 (647) 478-9292 to get a free consultation.