Top 5 Mistakes Homeowners Make When Applying for A Building Permit
Whether you're building a new home or renovating your current one, any changes you want to make must be approved by your local municipality. There are many rules and regulations governing construction in any Canadian city, and they all have their own requirements which you need to follow. The Ontario Building Code requires a permit for any new building, addition, demolition or structural alteration to an existing area over 10 sq metres,  and it is your responsibility to secure the proper permits for your project.
When we talk about common mistakes that homeowners make when engaging in any type of building and construction on their property, the biggest one of all is not getting one. If you're a homeowner and you want to build, you must have a proper permit, and if you're shopping for a property, you should always have the property inspected for any unlawful building and remodelling before you buy.
For example, consider this case from 2019, as reported by CBC news. In this instance, a couple purchased a lakefront home that was later struck by a tree during a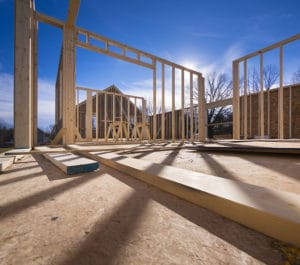 storm and produced severe damage to the property. Naturally, they turned to their insurance company and an engineering company was sent to assess the damage. They applied to the township for a permit to start the repairs, but were denied because, as it turned out, around two thirds of the house were built without proper permits. The couple ended up in a nightmare limbo between having to rezone the entire property (it was deemed structurally unsound), obtaining the proper building permits, and getting their insurance within a strict timeline.
In addition to not being able to make repairs, the penalties for not having the appropriate permits can be extremely high. Under the Ontario building code, you can be charged up to $50,000 for a first offence and up to $100,000 for any future offence for not having the proper building permits in place. Your city can also force you to tear down any work that has been completed at your expense. This is why it is so important to ask the right questions, educate yourself and not rush with your project. As for the building permits applications, the most important thing to remember is to plan your project correctly from the start. Here are some of the most common mistakes you can make in the process:
Not hiring a design consultant
Planning your project right from the start means hiring an experienced professional who knows all the laws and regulations that will apply to your individual case before you even start the project. A design professional can not only help you assess which permits you would need for your project and how long it will take you to complete it, but they will also only provide you with a quote after visiting your property. Remember, you should always be quoted based on a complete, physical inspection of your property and you should be quoted as per the drawings, not per square footage. It often happens that a contractor quotes projects per square footage, not taking into account other installations such as the electrical or plumbing system, which results in delays and added costs to your project.
Having incomplete drawings
What many homeowners don't realize is that your project will likely involve plumbing, electrical, HVAC and other permits and inspections by your city throughout the key
stages of construction. When you go to a design professional, make sure that they offer full drawings for all aspects of your project. For example, if you go to an architect that only provides structural drawings, that means that you'll have to go to another professional to prepare your electrical or HVAC drawings. This will result in delays and added costs. Always look for a design professional that provides a full set of building permit drawings in house.
Not being flexible with your requirements
The layout you've envisioned might not be possible to achieve due to limitations laid out by your city. For example, if you live in an area with bungalows, it might not be possible to add a second floor to your property because of height restrictions. However, you might be able to build a second unit or turn your basement into a livable unit instead. Be open minded when it comes to renovating and building, and go with the solution that your design consultant suggests. They are the ones that work in your best interest and know how to save you the time and money in all aspects of your project.
Expecting short timelines
Getting a building permit takes time, which means that anything you want to build will take time as well. Even if your project is a minor renovation, there still may be underlying issues you'll have to address (changes to the HVAC system, structural problems) and so on. If someone promises you a quick timeline without mentioning the time it will require to obtain proper permits, that's a red flag.
Going for the lowest price
When it comes to construction, a cheap price usually means cheap work. Don't get us wrong, we're not saying that your project needs to drain your account to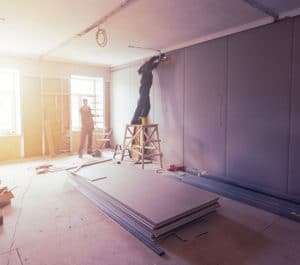 be done properly, but many homeowners don't ask questions to find out what exactly will be included in the price. What kind of materials will be used? Will the project have all the proper permits? Many people are just too busy to do what they need to in order to determine if a contractor is qualified for the job. The best possible solution for this is to hire a design consultant who knows the industry and knows how to distinguish quality work from cheap labour. They'll make sure that each contractor provides you with a fully itemized quote outlining every single product and charge for your project.  They will know how to represent your best interests, negotiate better prices and ensure your project is done right.
To sum up, the best thing you can do to ensure your project is completed on time, within your budget, and that it is fully legalized, is to ask the right questions. Here are some questions that you must ask no matter how big or small your project:
Will I need permits for my project?
Will You apply for permits and schedule inspections?
Is the cost of the permit included in your quote?
How long will permits take and how will this affect my project?
Overall, a construction project can be stressful, but you can certainly take the guesswork out by talking to design professionals who act as your representatives not only when it comes to dealing with contractors, but also with city officials and inspectors.